Today we're going to go back to our roots for some re-evaluation. We're going to compare EA's old Populous matchmaking system to Inca's matchmaking system!
First, let's take a look at EA's matchmaker and evaluate the pros and cons of what we can see
Here's a picture: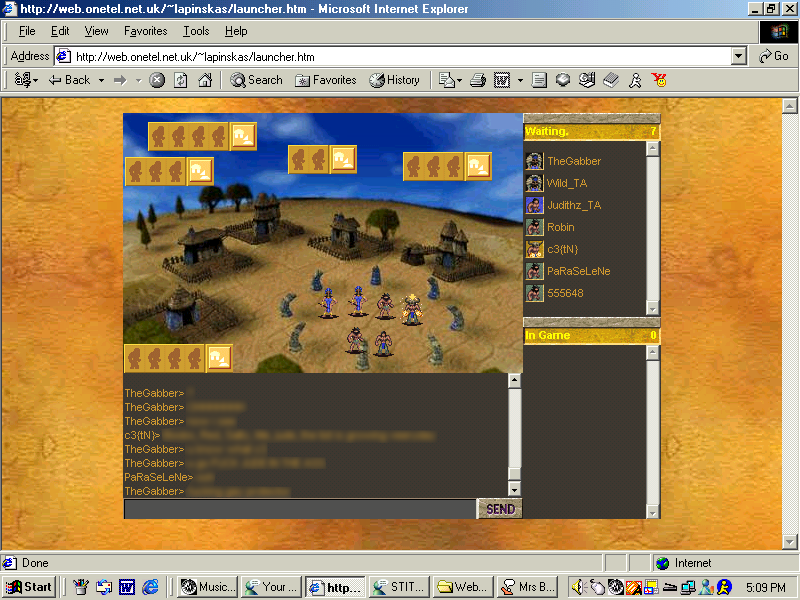 Pros


Works in the web browser. No need to download a separate program

Compatible with older version of Windows that the game was designed to run on

Lets you use Grandma's toolbars at the same time

Uses EA's ranking system curated specifically for Populous

Not administrated by IncaWarrior

Can't curse your game with IncaHacks

Cool as fuck hut system with a game-based interface

Advertised inside Populous for easy access

Leader1 never used it

Cons


Shut down on January 8, 2004

Now let's look at Inca's matchmaker
Here's a picture: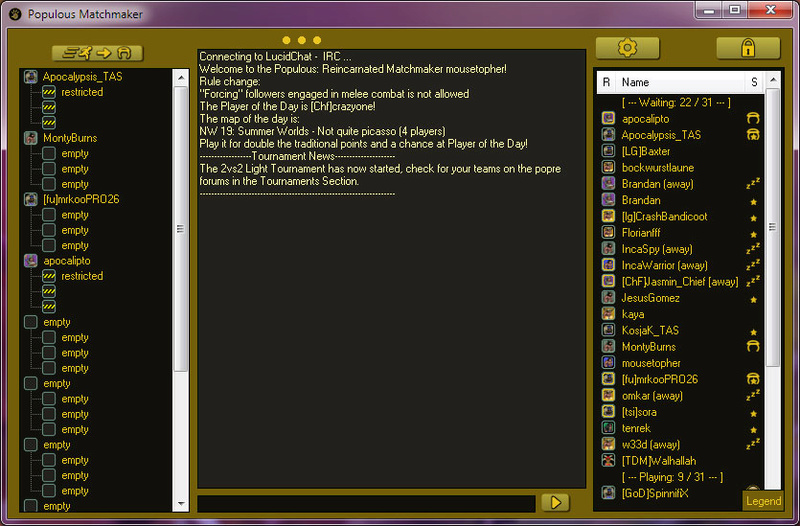 Pros
Cons


Administrated by IncaWarrior

Uses a 'new and improved' ranking system that was designed for Xbox and chess by Microsoft and not specifically for Populous

Confusing UI that's colored like poop

Not advertised inside Populous

Enforces 'rushing limits'

Curses you with IncaHacks

Needs to be downloaded

Doesn't run on Windows 98

Not compatible with Grandma's Toolbars

Leader1 uses it

What the fuck crap hell ?&@# !

As you can see, the old EA matchmaker that shut down in 2004 was much better than the current matchmaker! By a long shot!

INCA!  

 IT'S BEEN 12 YEARS AND ALL YOU AND YOUR TEAM COULD COME UP WITH IS THIS PIECE OF POOP THING! It doesn't even run on Windows 98! How are we supposed to enjoy some quality Populous if we don't have a quality matchmaker?

INCA, FIX IT NOW!