EDIT: Today is a bad day for the matchmaker. Inca has notified me that the problem is 'fixed' but that this game will
never update!
In other words,
he is giving the win to italian!
Absolutely absurd!
Another day, another problem. One hell of a problem today, too.
Let's take a look at some game results. This game was hosted using
BetaBot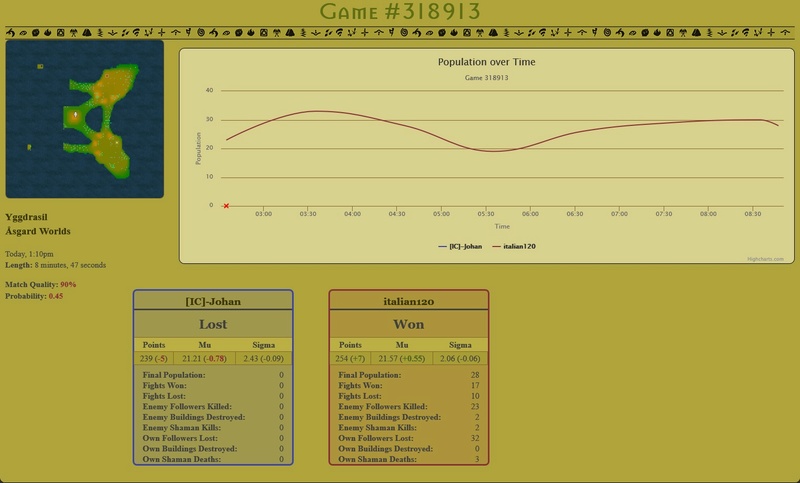 You can find the results I am discussing here:
http://www.popre.net/game.php?id=318913
IMPORTANT! Here is a link to a stream highlight of the game shown in the results: https://secure.twitch.tv/sayvemi/v/78943783
If you watch the stream, you can clearly see that I
WON
the game, not lost. In fact, italian quit the game at the end, but it still shows him as winning!
This is a result of the matchmaker 'freeze' that happened today where game results would not submit. Inca said later in the day that he 'fixed' the problem, but this is the result of the problem being fixed.
I end up losing points for a game I won, and italian ended up gaining points for a game he clearly lost. After the losing streak I was having from the games before, this is an absolute kick in the face for me.
This one is going to be unforgivable. But, as always,
Inca, fix it now!